Bangladesh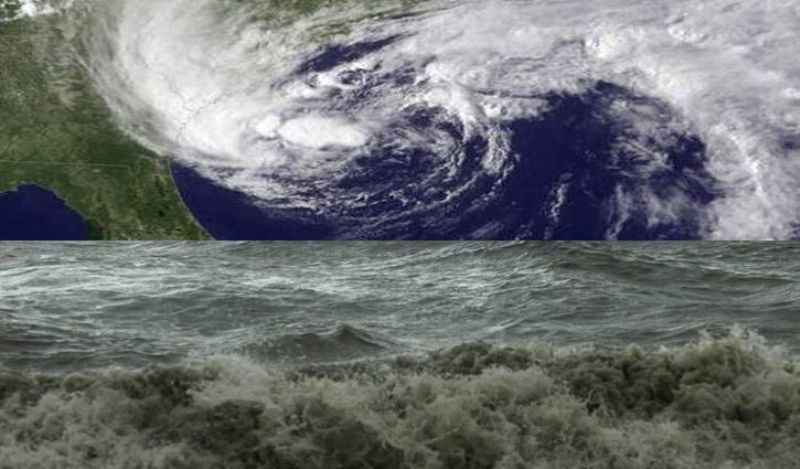 Collected
Deep depression in the sea, seaport alerted
Dhaka, September 25: The light pressure created in the Bay of Bengal has accumulated energy in a short time and turned into a deep depression. It could even turn into a cyclone by Saturday. Turning into a cyclone, it could cross the coasts of northern Andhra Pradesh and southern Orissa in India. According to meteorologists, it is not likely to have much impact in Bangladesh.
However, the Bangladesh Meteorological Department said that the rain may increase in the coastal areas in the next 24 hours. At the same time, the company has asked to display the remote warning signal number 1 in the seaports.
According to a special weather notification (Serial No. 1) on Saturday (September 25) morning, the depression in the East-Central Bay of Bengal and nearby North-East Bay of Bengal intensified and turned into a deep depression in the same area at 480 km south of Chittagong seaport at 9 am on Saturday. It was located southwest, 415 km south and southwest of Cox's Bazar seaport, 450 km south of Mongla seaport and 405 km south of Payra seaport. It may become more concentrated and move west or northwest.
It further said that the maximum continuous wind speed within 48 km of the deep depression center is 50 km per hour which increases up to 60 km in the form of gusts or gusty winds. The sea is rough near the center of the deep depression.
Chittagong, Cox's Bazar, Mongla and Payra seaports have been asked to display remote warning signal number 1. Fishing boats and trawlers stationed in the North Bay have been asked to come near the coast and move cautiously until further notice. In addition, they have been banned from roaming in the deep sea in a special notification.
The Indian Meteorological Department said in the morning that the deep depression would turn into a cyclone in the next 12 hours. The cyclone could then cross the coasts of northern Andhra Pradesh and southern Orissa through Visakhapatnam and Gopalpur in India by Sunday evening.