Bangladesh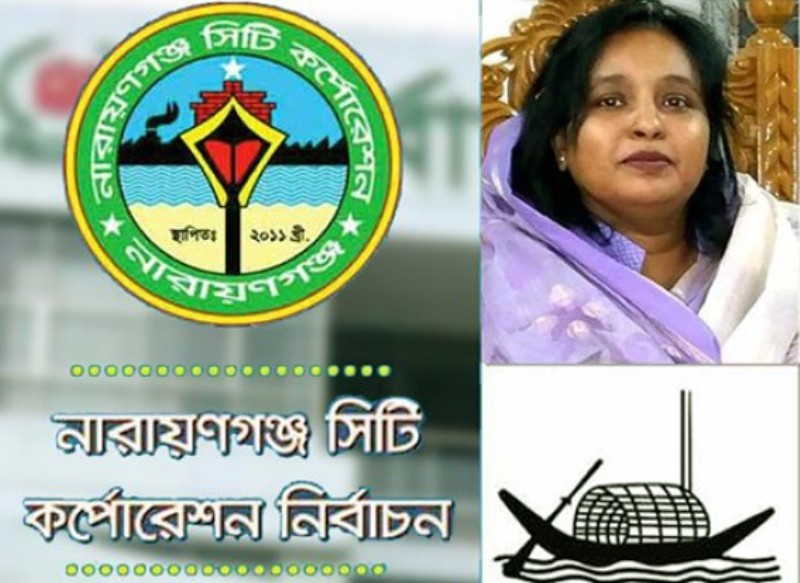 Collected
No one has the power to defeat the Awami League: Ivy
Dhaka, January 15: Awami League mayoral candidate in Narayanganj City Corporation (Nasik) election Dr. Selina Hayat Ivy has said that no one has the power to defeat the Awami League.
"I am grateful to Prime Minister Sheikh Hasina, President of the Awami League. She handed the boat (party symbol) over to me. I am also grateful to the leaders of the Awami League for standing by me against terrorism. My leaders have understood the minds of the people of Narayanganj," she said.
Ivy made the remarks at a rally on behalf of the boat at Railgate No. 2 in Narayanganj on Friday (January 14) afternoon.
She said, "Narayanganj is the base of the Awami League, the base of the people. Awami League was born at Paikpara Mutual Club in Narayanganj. But this city was polluted. That is why the leader gave me the boat."
She said, "My father was an Awami League worker. He has worked for the welfare of the people. He was the leader of the land and the people. I have worked for you for a long time."
Ivy said, "The leader nominated me when there was no one in town. I got elected in 2011. I won by a margin of one lakh votes. You did the same thing in 2016. This boat is Ivy's boat, development's boat, Bangabandhu's boat. No one has the power to defeat this boat."
She said, "In the last five years, Narayanganj has seen a lot of development. You must maintain its continuity. I toured every ward. The soil and the people say boat, boat. I will request the people of Narayanganj to give me a chance for five years. Many things can happen at any time. I am willing to accept death for you. I hope you will not push me out."